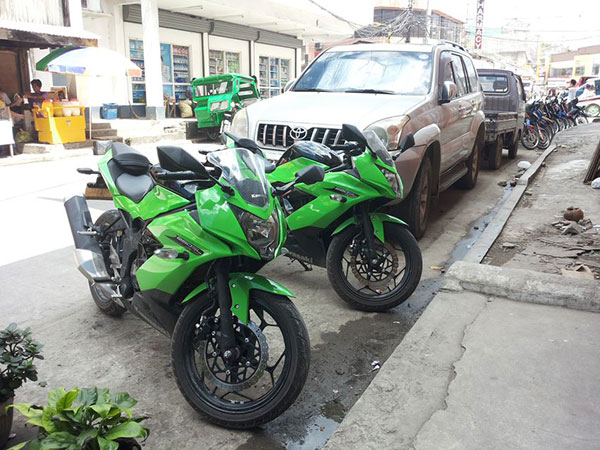 The Best Bohol Motorcycle Hire on the Island
Reliable motorcycles for rent
Rent a motorcycle in Bohol
Bohol Motorcycles – have a safe ride on our motorbikes
Hire a motorcycle in Bohol – We have also a motorbike or fully automatic scooter for you.
Rent a Yamaha YBR 125 – great for all purposes – fine on both paved and gravel roads
Honda XR 150 cc – if you really want to explore the hidden gems of the island
Honda Click Automatic Scooter for rent – if you want a smooth and trouble free ride ..
just turn the handle and drive.
Bohol Motorcycle Hire – we also rent out Big Bikes –
check our Kawasaki Ninja 650 and the "baby" Ninja – the 250 SL Sports Bike.
Enjoy the beauty of our wonderful island – mostly 50-60 km/h is the max speed you will go –
but if you want the extra power, we can deliver it.