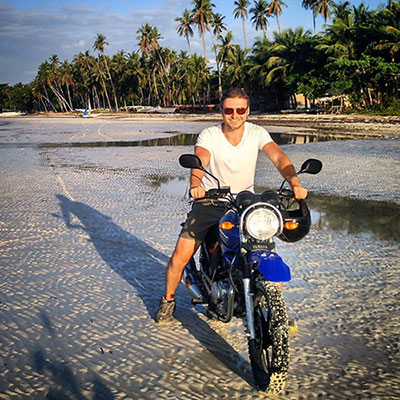 Rent a motorbike in Bohol for the best experience of this wonderful tropical island – The pearl of Visayas!!
We have the best motorcycles for rent in Bohol. If you have safety and reliability as your highest priority, your best choice will always be a rented motorcycle from Island Rentals. Bohol has so much to offer – and the optimal way of enjoying it all would be on a premium motorcycle from Island Rentals
You might find our prices slightly higher than average. But indeed you get, what you pay for.
When renting a motorbike at Island Rentals you are always 100 % sure of driving a fully maintained and safe motorcycle. Should however any technical problem occur, we will fix it for you or if necessary we will switch your motorcycle immediately.
We offer
Delivery and Pickup available

100 % maintained safe and dependable

FULLY automatics or 5 Speed trail bikes

Best Service in town